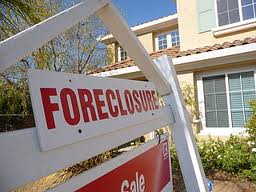 There are several reasons why bankruptcy may be the best way to save your home from foreclosure?  Bankruptcy:
Puts an immediate stop to foreclosure proceedings.
Allows up to five years to get caught up on missed payments.
May eliminate second mortgages.
Allows you to apply for a loan modification through the new court-supervised mediation program.
Many people facing foreclosure wait until the last minute to meet with a bankruptcy attorney, usually because bankruptcy was an option they did not want to consider or because they thought they would be able to work something out with their bank. However, bankruptcy is often the best option for those facing foreclosure, especially when a bank or mortgage company has refused to negotiate.
As federal law, bankruptcy can provide immediate relief. This is because the filing of a bankruptcy petition immediately places a bankruptcy debtor's property under the protection of the bankruptcy laws. Once a person files a bankruptcy petition, that person's creditors must cease all collection efforts. This includes commencing or continuing with any pending lawsuit, including a foreclosure. What is important for those facing foreclosure, and for those who wait until the last minute, is that once a person files their bankruptcy petition any pending foreclosure sale of that person's property is put on hold even if their bank has obtained a final judgment scheduling the sale of the property.  (To learn more, see the page on Bankruptcy and Foreclosure).
If you are looking for a foreclosure attorney in Broward County or Miami, call to schedule a consultation to learn what options you may have.  If you are facing foreclosure and you wish to keep your property, it is critical that you act immediately as foreclosure and a judicial sale will cause you to lose title to your property.  Mr. Hernandez offers fee consultations at the firm's offices in Miami and Fort Lauderdale, and offers Saturday consultations at the firm's Fort Lauderdale office, located in Weston.