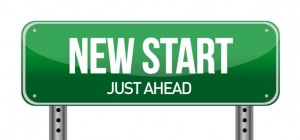 You may be able to:
Eliminate credit card debt
Eliminate hospital bills
Protect your wages from garnishment
Stop lawsuits and eliminate judgments
Bankruptcy may not only give you immediate relief from your creditors, but it may also be a tool for you to regain control over your finances, gain valuable peace of mind and start on the path towards a better financial future. Your situation may be exactly what the bankruptcy laws were designed for – to give the honest but unfortunate person the opportunity for a fresh financial start!
If overwhelming debt, harassment by creditors, a lawsuit, or the possibility of losing your home to foreclosure are causing you stress and anxiety, you may be suffering needlessly.  You owe it to yourself to meet with an experienced bankruptcy attorney to discuss your rights and to learn your options.  Bankruptcy is not always an appropriate solution for everyone, but it is often the best solution for many. In fact, each year approximately 30,000 individuals in South Florida file for bankruptcy to get relief from debt.  If you have reached the point where bankruptcy may be the only way for you to deal with your financial situation, you are definitely not alone.
If you are considering bankruptcy, call to schedule your free consultation.  Your consultation will be with attorney Louis Hernandez who will meet with you personally and give you honest, candid advice about the options that are best for you and your family so that you can determine whether bankruptcy is right for you.  All consultations are free and with absolutely no obligation.