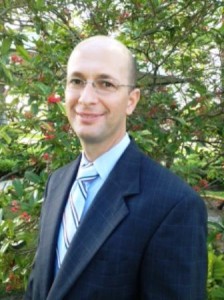 Louis Hernandez graduated from Florida International University where he received a Bachelor of Arts in History and received his Juris Doctor from the University of Florida College of Law in December, 2002.  Louis was admitted to the Florida Bar in May, 2003 and is a member in good standing of the Federal Court for the Southern District of Florida, the Bankruptcy Court for the Southern District of Florida and is licensed to practice in all of the state courts of Florida.  Having practiced bankruptcy law on behalf of debtors exclusively since 2005, Louis has spent over three years working for two of the highest-volume bankruptcy firms in all of South Florida, has handled bankruptcy cases under Chapters 7 and 13 in Miami-Dade and Broward counties, and has been involved in thousands of bankruptcy cases.  Louis was born and raised in Miami, attended high school in Hollywood, Florida and speaks Spanish.
Louis Hernandez established his firm in 2012 with the goal of giving his clients the benefit of an experienced bankruptcy attorney who will be involved in each client's case from start to finish, giving them personalized service that is often not given at many large, high-volume law firms.
With offices in Miami and Weston, our firm is available to help people who live in Homestead, Perrine, South Miami, Coral Gables, Doral, Hialeah, Key Biscayne, Miami Beach, North Miami, North Miami Beach, Brickell, Sunny Isles, Hallandale Beach, Hollywood, Miramar, Pembroke Pines, Davie, Weston, Sunrise, Plantation, Ft Lauderdale, Margate, Lauderhill, Coral Springs, Parkland, Dania, Dania Beach, Pompano Beach with their Bankruptcy, Debt Relief and Foreclosure matters. We also welcome inquiries from and are available to serve residents of Monroe County, the Keys, West Palm Beach and greater Palm Beach County.